Avocado Oil by Nanoil – Why is it so exceptional? The answer is hidden in just one word: QUALITY. This is the oil that was extracted very diligently, is unrefined and cold-pressed. A beautiful dark bottle hides the precious vitamins, fatty acids and minerals that the oil offers. It should be also realized that apart from these substances, avocado oil contains chlorophyll and biotin which make the oil even more incredible. Both of them are potent antioxidants and provide regeneration of hair and skin. The raw material used to produce the oil bears Ecocert label, which proves high quality of this avocado oil.
Nanoil Avocado Oil – Ingredients / INCI:
100% cold-pressed avocado oil / persea gratissima oil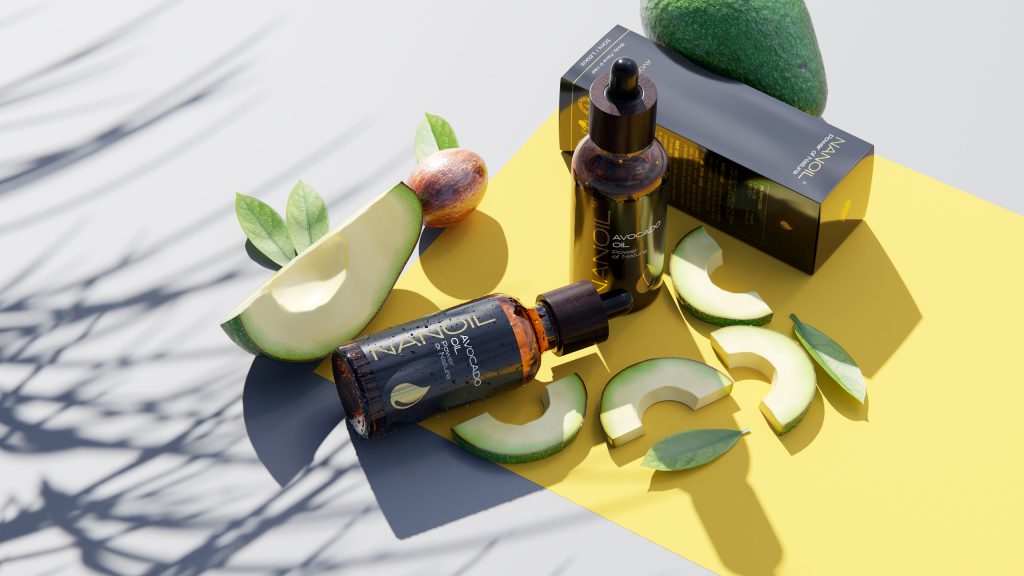 Avocado oil – What can this multivitamin oil do?
Avocado oil in body care
EFFECTS: improves skin elasticity, makes skin firm, prevents dehydration, takes care of dry elbows, knees, foot and hand skin.
APPLICATION: apply the oil to damp skin right after bathing, combine with body balm or other oils, soak hands and feet in a bath enriched with the oil and salt.
Avocado oil in face care
EFFECTS: it's a fine natural multivitamin serum that nourishes, improves looks of skin, reduces wrinkles, slows down skin aging processes.
APPLICATION: apply in its pure form (2-3 drops to face). You can add a few drops of the oil to face cream, mask or scrub.
Avocado oil in eye skin care
EFFECTS: reduces fine lines, locks moisture in skin (prevents water loss), rejuvenates look, highlights and lightens up dark circles, improves tension and elasticity of skin.
APPLICATION: apply in its pure form or combine it with other oils/eye cream.
Avocado oil in hair care
EFFECTS: regenerates, improves condition and looks of hair, strengthens the entire length, takes care of scalp and slows down hair loss. Avocado oil is an excellent conditioner for damaged and dull hair.
APPLICATION: can be used for cool/hot hair oil treatment, applied to hair ends, used as a hair conditioner/balm/mask booster.
Avocado oil: Sunbathing
EFFECTS: protects skin during sunbathing and takes care of it after leaving the sun. Prevents dehydration, combats flaking off, enhances tan.
APPLICATION: apply to the entire body, face and hair, also prior to applying sunscreen and after sunbathing. Also, put the oil on tanned skin to highlight body and bring out the beautiful colour of sun-kissed skin. It must be realised though that natural filters are unstable therefore the oil has to be reapplied often.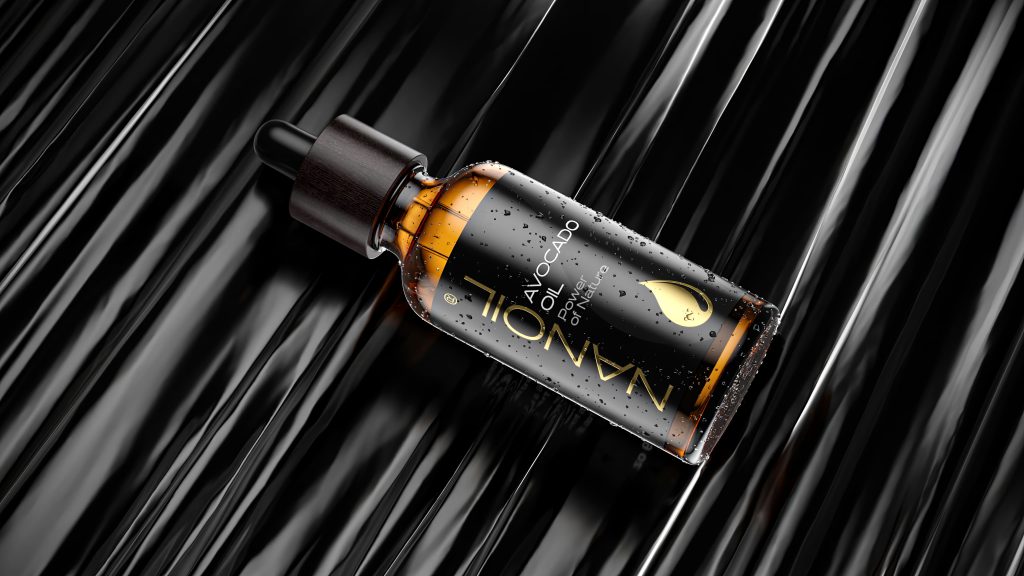 Avocado oil to treat stretch marks
EFFECTS: when used regularly to massage body, it reduces stretch marks, leaves skin more elastic and revitalizes epidermis.
APPLICATION: apply avocado oil to the skin area affected by stretch marks and keep massaging the skin for at least 10 minutes every day.
Avocado oil to treat marks on skin
EFFECTS: avocado oil reduces some skin lesions including post-acne marks and scalds.
APPLICATION: twice a day apply a small dose of avocado oil to the skin areas affected by marks. Also, you can add a few drops of the oil to a bath. Such bathing should last up to 20 minutes.
Avocado oil in eyelash and eyebrow care
EFFECTS: this multivitamin conditioner improves the appearance of hair and strengthens both eyelashes and eyebrows
APPLICATION: apply directly to lash and brow hairs, use small quantity, at bedtime. For better results, combine avocado oil with castor oil.
Nanoil Avocado Oil – Reviews
Avocado oil by Nanoil is a most chosen and highly rated product. The positive reviews it receives are owed to its high quality and everything what's best in original, 100% organic avocado oil.